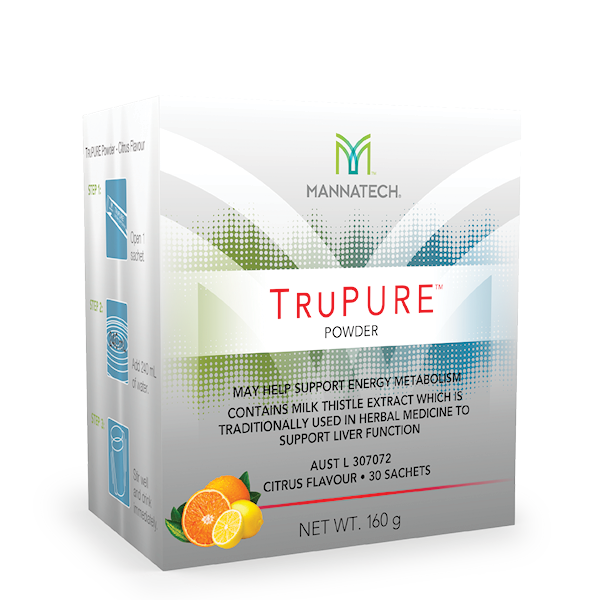 TruPURE™ Cleanse Slimstick
Complete, nutritional cleansing drink mix
Product Information
Overview
Mannatech's complete, nutritional cleansing drink mix is formulated with natural ingredients to help support your body's ability to cleanse or diminish toxins that cancause oxidative stress.† Unlike many cleanses, TruPURE Slimsticks aren't a laxative or diuretic. They are essential for Cleanse Days when used in conjunction with the TruHealth 30-Day Fat-Loss System and can be used as an everyday drink, providing Glyconutrients, botanical antioxidants and support for healthy detoxification.
TruPURE Slimsticks:†
Promote complete support (purification/cleansing aids the body's vital organs in performing more efficiently)
Are formulated to support the removal of impurities from all major organs to help support overall health
Promote healthy weight management, for a healthier, leaner, younger-looking body
Support a healthy metabolism
Support detoxification in the liver and at the cellular level
Support anti-aging via antioxidants and toxic defense
Provide total body support
Support healthy body composition
Contain natural ingredients
Are naturally gluten-free
Are Suitable for vegetarians
Are free from dairy or dairy-derived ingredients, SOY, MSG, artificial flavors, artificial colors
Help you look and feel better
†When 4 TruPURE slimsticks are taken/day in conjunction with the TruHEALTH System recommendations.