THE MANNATECH OPPORTUNITY
FREEDOM WITHIN REACH†
Live Your Dream and Make a Difference
Freedom is within your reach at Mannatech. Whether you want to earn some extra money for the little things, or create a new life that's full of free time, we provide the opportunity for unlimited potential.†
The best part, you get to decide how much time and effort you want to put in. It can start with introducing a few friends to have your products paid for, or putting in a couple extra hours to drop some of that debt. Mannatech's success model works on your time so you can prosper at your own pace.†
Your new life can be possible with our:
Transformational products
Industry leading compensation plan
Cutting-edge marketing tools and back office support
Global model that lets you build an international business
The Booming Wellness Industry
There has never been a better time in history to own your own business in the health and wellness industry. With an aging population, rising costs of healthcare and the interest in natural supplements to support good health, starting your own business that focuses on transforming lives in a trillion-dollar industry is the right step for creating success. And with our unique hybrid model that includes social entrepreneurship through our Mission 5 Million (M5M℠) Foundation, you're given the opportunity to globally impact lives while transforming yours.
Member of the Direct Selling Association of Australia
The DSA of Australia is a national association dedicated to protecting the liberties involved in direct selling through PR and governmental lobbying.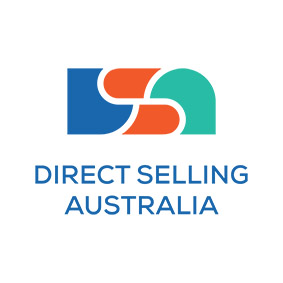 Our Passion for Your Success
Although you'll be in business for yourself, you will never be by yourself. We have one of the most complete programs available to get you started on a path to success. It will take some hard work on your end, but with our benefit-driven, state-of-the-art marketing tools and support, we make it even easier to get up and running with a full-service global business.
Welcome kit that provides the essentials in starting your business.

Online resources, including a new virtual back office and an innovative mobile app for building your business globally in the 21st century.

Training and mentoring through organisational support, conference calls and regional and national trainings.

Resource guides and marketing tools that help you share the Mannatech products and opportunity.
† The earnings and lifestyle indicated are not necessarily representative of what you may earn or achieve. Your individual earnings and lifestyle as an Associate are strictly dependent upon your respective area, skills, and effort. Mannatech makes no guarantee of earnings or lifestyle.
Transformational Products