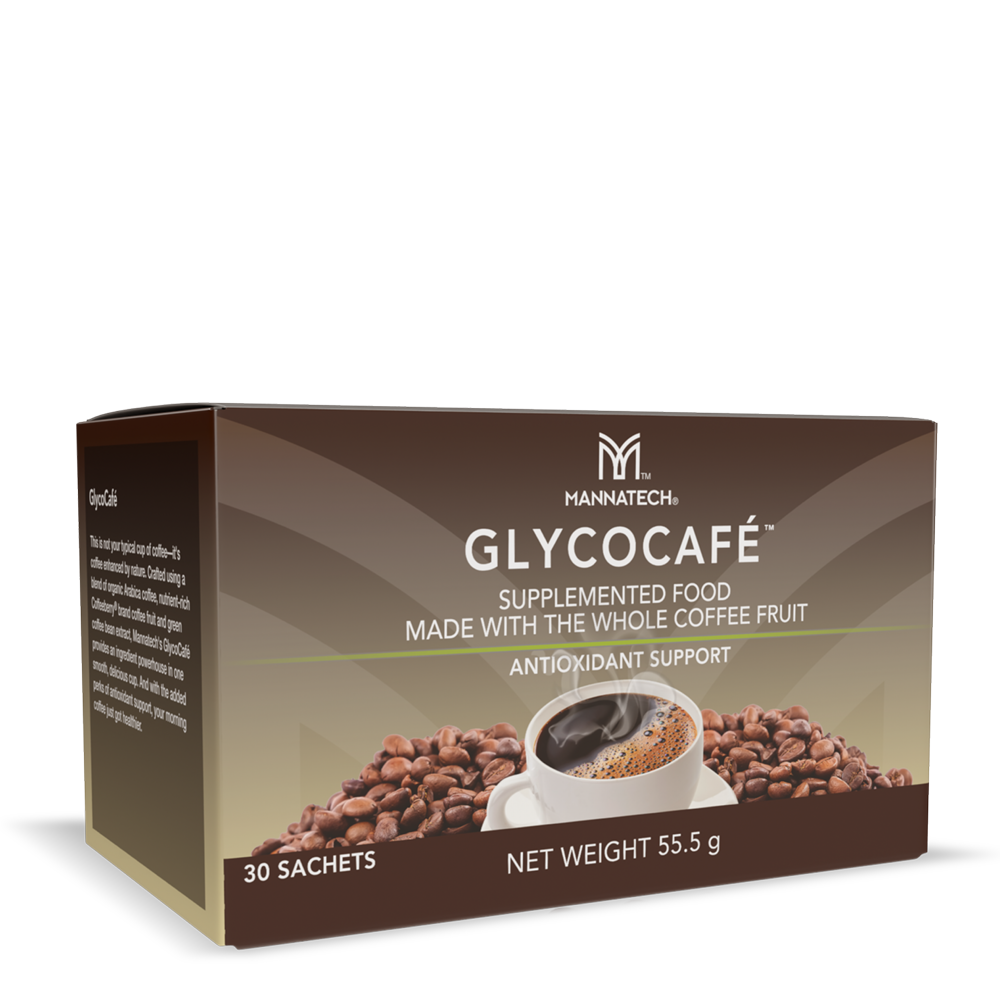 The world's most complete coffee
Mission 5 Million®
10
servings
of PhytoBlend™ powder are provided to a child in need with the purchase of this product.
Learn More
Product Information
Overview
The World's Most Complete Coffee
Enhanced by Nature
Up to this point, you've only been drinking half a cup of coffee. That's about to change with Mannatech's GlycoCafé. By using all parts of the coffee fruit for their unique properties, Mannatech has created the most complete coffee in the world—with the added benefits of nutrients from nature.
Crafted using a blend of organic Arabica beans, antioxidant rich Coffeeberry® brand coffee fruit, metabolism-boosting green coffee and infused with Glyconutrients, GlycoCafé doesn't just give you a delicious boost to get through your morning, it supports wellness for the entire day.
For a complete coffee experience that's enhanced by nature, order GlycoCafé today!
Benefits:
Provides superior antioxidant support.
Gluten Free
Soy Free
Dairy Free
Vegan Friendly
No Artificial Flavors or Colors
No MSG
Reviews
Reviews collected from North America
Enjoy the Convenience of a Subscription
Setting your order to be delivered to your doorstep automatically is not only convenient but it means the benefits of the products you are taking will keep contributing toward your ongoing health and wellness!
PLUS
Free Shipping
on every subscription
$199 or more!
PLUS
Loyalty Points
you can use towards
FREE product!