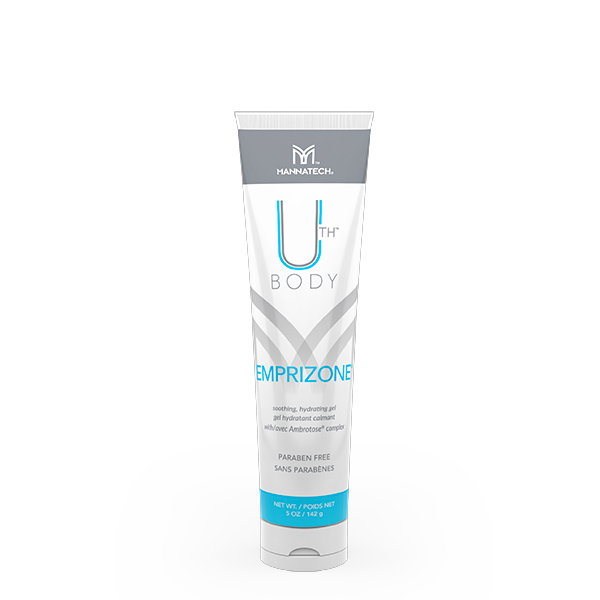 Soothe and hydrate to maintain your skin's natural texture and beauty
Mission 5 Million®
9
servings
of PhytoBlend™ powder are provided to a child in need with the purchase of this product.
Learn More
Product Information
Overview
Did you know that your skin is your body's largest organ? Just like other vital organs and systems, skin needs regular nourishment in order to be at its best. This fact is especially important since the skin is your first line of protection.
Emprizone is a soothing, moisturising aloe gel that protects and alleviates roughness due to dry skin. Also contains our Ambrotose® complex to help support the body's largest organ — the skin.
Tone, smooth and improve your skin with emprizone!
The WHAT:
pH-balanced.
Paraben free.
Highest quality ingredients.
Manufactured in a TGA approved facility that adhere to the highest Good Manufacturing Practices.
90 day, 100% Satisfaction Guarantee.
The WHY:
Nourishes and cools dry skin.
Restores vital moisture and helps prevent the appearance of dehydration lines.
Tones skin and leaves it feeling soft, silky and smooth.
Reviews
Reviews collected from North America
**Ambrotose Complex AU Patent No. 734, 183, and 775, 848; NZ Patent No. 334, 021 and 508, 500; SG Patent No.61367