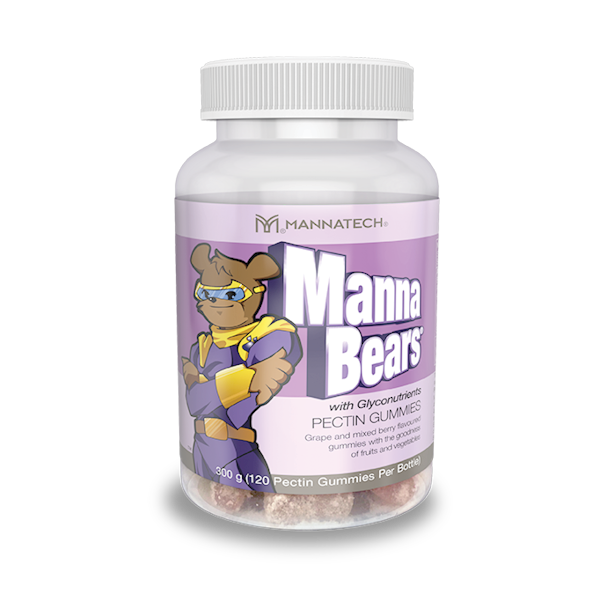 MannaBears Have Returned!
Mission 5 Million®
7
servings
of PhytoBlend™ powder are provided to a child in need with the purchase of this product.
Learn More
Product Information
Overview
MannaBears™ – The gummy you have always loved has returned in all its delicious glory! Mannabears are tasty, fruity, chewy gummies containing Glyconutrients†. Bursting with natural ingredients, including fruits and vegetables like broccoli, carrot, kale, tomato and spinach, these chewy pectin gummies are availalbe in grape and mixed berry flavors and are naturally sweetened. We recommend four Mannabear gummies daily for children 4 and over.
Resources
Product Information Sheet
Reviews
Reviews collected from North America
*Ambrotose Complex AU Patent No. 734, 183, and 775, 848; NZ Patent No. 334, 021 and 508, 500; SG Patent No.61367.