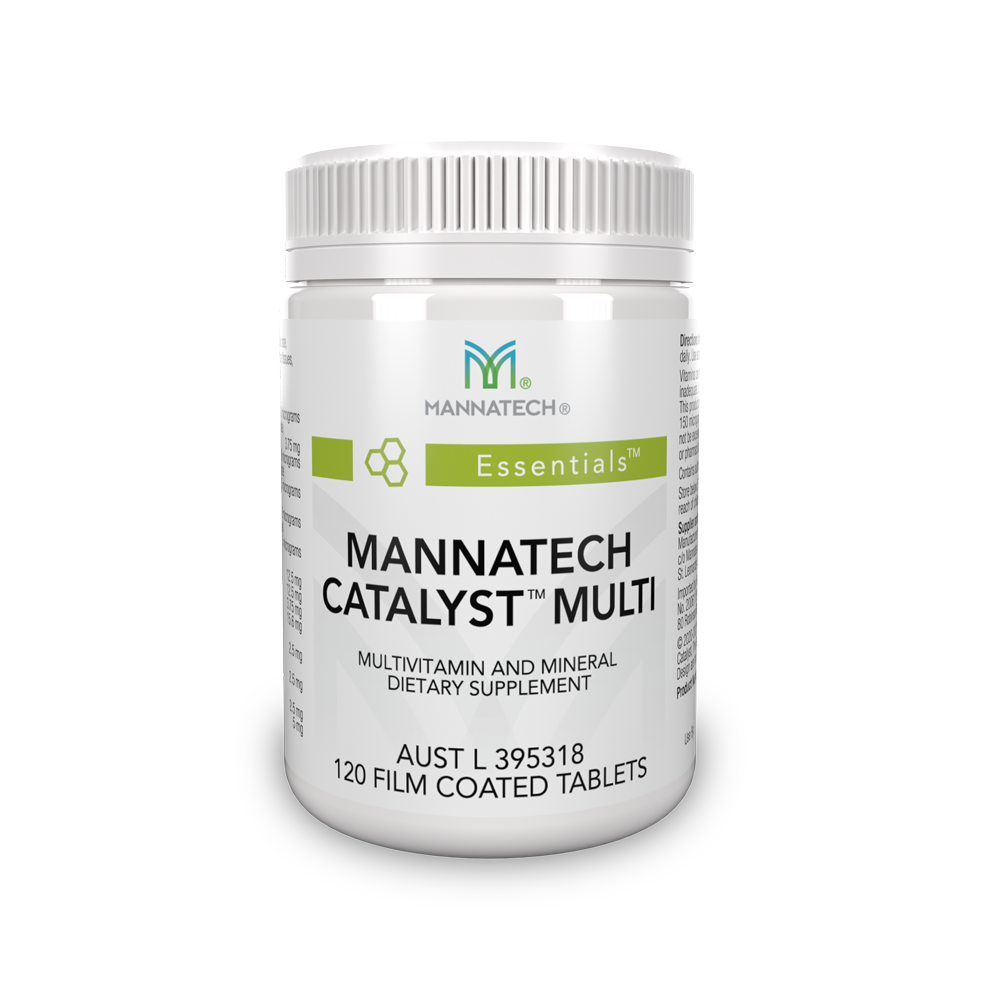 Maximize your multivitamin
Mission 5 Million®
13
servings
of PhytoBlend™ powder are provided to a child in need with the purchase of this product.
Learn More
Product Information
Overview
Essentials Catalyst Multivitamin is your daily health and wellbeing supercharger.
It provides a powerhouse formula of 27 vitamins, minerals and nutrients that your body needs to function at its best. Essentials Catalyst Multivitamin contains folic acid and chromium including the adaptogen ashwagandha, to provide additional energy support. It also provides high levels of 19 essential nutrients your body needs.
When taken as directed, Essentials Catalyst Multivitamin:
Provides antioxidants (vitamins A, C and E) support
Reduces free radicals formed in the body
Supports body metabolism/metabolic rate
Supports energy production
Supports eye health
Supports healthy growth and development
Supports general health and wellbeing
Supports healthy body tissue
Maintains bone strength
Maintains gastrointestinal system health
Supports healthy immune system function
Maintains nervous system health
Reviews
Reviews collected from North America
Enjoy the Convenience of a Subscription
Setting your order to be delivered to your doorstep automatically is not only convenient but it means the benefits of the products you are taking will keep contributing toward your ongoing health and wellness!
PLUS
Free Shipping
on every subscription
$199 or more!
PLUS
Loyalty Points
you can use towards
FREE product!